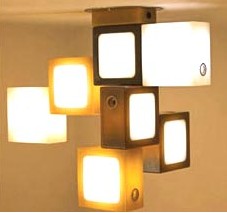 With the 80s and 90s, the Internet generation has gradually become the main body of consumption, and the rapid development of online media. The rapid growth of online shopping also provides a new possibility for the sales channels of the entire LED lighting industry. Therefore, it is of great significance to explore the e-commerce road of the LED lighting industry.
The current LED lighting industry channel marketing system is still dominated by invisible channels such as engineering channels. Some large and traditional lighting companies in transition have mastered the main channels, and intensified cooperation with designers, design institutes, and large project projects. For many LED lighting companies that have not accumulated traditional lighting channels, this is obviously a short board. Therefore, for LED lighting companies at this stage, it is very difficult for LED lamps to quickly enter the distribution channels of traditional lighting fixtures, and the capital investment in the early stage is also very large. The advantage of low cost and wide coverage as an online sale becomes clear.
Common e-commerce model: enterprises settled in + supply and demand to buy products (or product display) + exhibition + information At present, with the hot LED lighting, many LED lighting sites and sub-sites have begun to spring up. Just enter in the Baidu search box: LED+ e-commerce, you can search out more than 5 million related information. These media all hope to provide brand promotion, product display promotion channels, trading platforms and other services for many LED lighting companies through upgrading or revision. Xiao Bian carefully observed that enterprises settled in + supply and demand to buy products + store + exhibition + information is a lot of media, some of the similar models. Although there are many such seemingly more complete online channel promotion service media, the information on many media platforms is incomplete and functional services are incomplete.
Enterprises settled in + supply and demand to buy products + store + exhibition + information is a good e-commerce model, but due to funding, technology, history, industry differences and other issues, it is difficult to form a large LED lighting e-commerce platform like Taobao, Jingdong commodity trading model .
From the platform selection point of view, almost all brands have chosen Taobao as an e-commerce platform. In the past two years, many traditional enterprises have quietly tested e-commerce and have launched their own B2C websites or online flagship stores. Although clothing, shoes, books, etc. are particularly suitable for online trading products in recent years, online shopping is still only in the development stage. Therefore, the self-built B2C in LED lighting companies is still individual. Currently, pure e-commerce sales mainly cooperate with third-party e-commerce platforms, such as Taobao, Jingdong, and Paiping, etc., and pay a certain management fee, promotion fees, etc. Use the resources accumulated by the third-party e-commerce platform to achieve promotional and retail purposes.
From the point of view of the e-commerce platform, LED lighting companies mainly choose Taobao, the largest e-commerce platform in China as a position. Open Taobao, enter the LED in the search bar, you can find more than 1.5 million search results, ranging from LED bulbs, LED single lights, LED spotlights to LED decorative accessories, prices from a few dollars, tens of dollars There are brands ranging from Philips, NVC, Changhong, Casio, Sharp, Hisense and many more. There are also more than 30,000 related stores, but there are only 800 malls, and the level of the Golden Crown is not available, so there are more than 800 crown levels. And open Jingdong Mall, enter the LED in the search field, related products only more than 4,000, mainly concentrated in LED lights, table lamps, ceiling lamps, emergency lights and so on.
From the point of view of hot-selling products, the LED lamps were mainly browsed by Taobao and LED related stores, and it was found that the hot-selling products were mainly concentrated in LED lamps. According to Liu Xiao, deputy general manager of Tongfang Group's lighting business division, in 2011, they were in Jingdong Mall. And Taobao's monthly sales of LED lights can reach more than 10,000, accounting for about 15% of its total sales. This shows that Taobao, Jingdong and other third-party e-commerce will become one of the important retail channels for LED lighting companies.
There are two reasons why LED lamps are hot selling e-commerce platforms: At this stage, ordinary consumers are hard to buy high-quality LED lights in traditional channels such as supermarkets or hardware stores. At present, more than 95% of the traditional lighting channels in China do not use large area sales of LED lighting products, only a few large supermarkets such as Wal-Mart and other brands have a small number of styles of LED light bulbs in sales. Therefore, those ordinary consumers who understand LED lighting can only turn to the Internet to find products, which also caused the current online sales of LED lights. Second, online shopping can reduce the purchase cost of goods reaching end users, which can be reduced by at least 15-30% compared with traditional channels. At the same time, online sales channels are not only sales channels for goods, but also a promotion channel for brand promotion and product display. Many companies are very willing to accept this sales model.
Conclusion: At present, the LED lighting e-commerce model is not yet mature, and it is still in a promotion stage. In addition to doing offline stores, dealer channels, etc., companies should begin to consider how to combine online sales channels, brand promotion, and offline channels. To form an all-dimensional, three-dimensional marketing and communication channel, which will be driven online and offline, and promote offline online to form a benign and interactive sales system.
In-Ear Wired Earbuds,Earphones With Mic,In-Ear Noise-Isolating Earbuds,Wired Earphones With Microphone
Dongguang Vowsound Electronics Co., Ltd. , https://www.vowsound.com