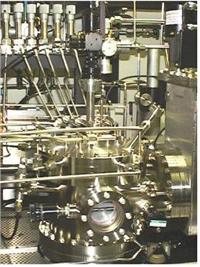 On December 6th, Zhengtai Group Shanghai Zhangjiang Ideal Energy Equipment Co., Ltd. successfully launched a high-brightness LED chip device MOCVD (Metal Organic Chemical Vapor Deposition Equipment) representing the international advanced level, breaking the European and American companies in this field in one fell swoop monopoly.
MOCVD is the most critical equipment in the production process of high-brightness LED chips. Due to the high technical difficulty, long development cycle, and late start of domestic industrialization, the market is mainly monopolized by European and American companies.
In recent years, as the penetration of high-brightness LEDs in outdoor displays, backlighting of LCD panels, and automotive applications has continued to increase, especially in the semiconductor lighting market, the demand for mass-produced MOCVD equipment has shown an explosive growth. The annual demand reaches hundreds of units, and the market is worth billions of dollars.
China's LED epitaxial wafers and packages have achieved remarkable achievements in both scale and quality. The proportion of domestically produced products has increased significantly. However, key equipment, especially mass-produced MOCVD, still depends on imports. Production costs remain high, which severely restricts the LED industry. development of. Therefore, the development of a more cost-effective domestic commercial MOCVD equipment is an urgent requirement for LED epitaxial chip companies across the Taiwan Strait.
In September 2010, Ideal Energy started the MOCVD project. In two years, the ideal energy technology team designed and developed the MOCVD equipment with independent intellectual property rights, and completed the first generation of single-cavity independent equipment and high output rate. The production and assembly of the cluster production system successfully achieved the luminescence of GaN-based LED epitaxial wafers.
After nearly one year's operation of the equipment prototype, its performance has reached a predetermined target, and it passed the acceptance of the Shanghai Municipal Science and Technology Commission in May 2012. Based on the process validation results and customer feedback, the second-generation mass production MOCVD equipment was developed on the basis of the first-generation prototype. A single cavity can produce 84 2-inch wafers at a time, which exceeds the mainstream imported equipment.
The mass production models have been significantly improved in terms of output rate, reliability, and operating economy, and are most suitable for commercial mass production. The product has applied for 20 domestic and foreign patents.
Semi-harvester for Agriculture:

The semi-feeding harvester can complete the harvesting, delamination, separation of stems, removal of sundries and other processes at one time, and the Rice Harvester machine for obtaining grain directly from the field is mainly suitable for rice harvesting, wheat harvesting, and this reaper machine can adapt to deep mud feet. Under the serious harvest conditions, the grain cleanliness after harvest is very high, and at the same time, the stem integrity after harvest can be guaranteed, so that farmers can complete harvesting and granulation with a single operation, thus saving manpower and material resources and greatly reducing the burden of farmers.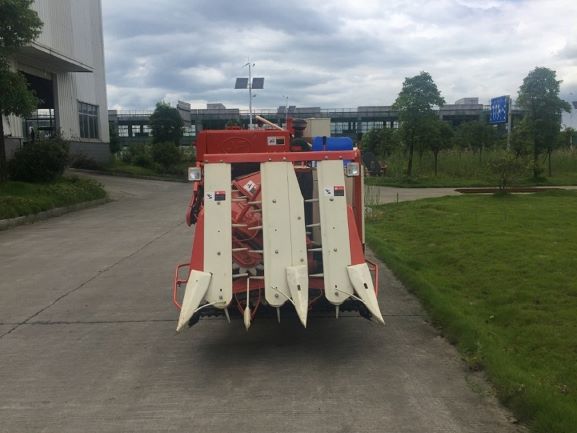 Semi-harvester for Agriculture Technical Parameters:
1. Size: 3650*1800*1820 (mm)
2. Weight: 1480KG
3. Engine Fuel: Diesel
4. Harvest numbers line: 3
5. Harvesting width: 1200 (mm)
6. Cutting height range: 50-150 (mm)
7. Threshing depth control system: Manually
8. Adaptation crop height: 650-1200 (mm)
If you have any questions, please contact us directly. Crawler tractor for agriculture are produced by Hunan Nongfu with high quality and good appearance.
welcome you can visit our factory for inquiry, please send mail directly to us.
Semi-harvester for Agriculture
China Harvester Machine, Rice Harvester, reaper machine, Agriculture equipment
Hunan NongFu Machinery&Electronic.Co., Ltd. , https://www.nfagmachine.com