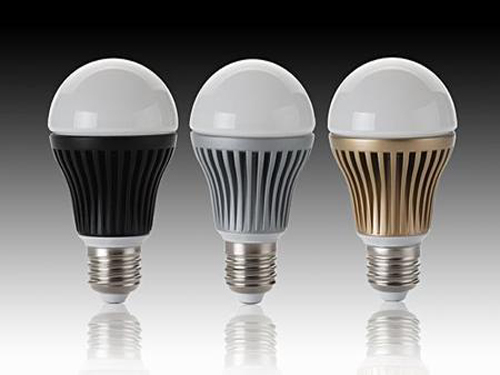 With the increasing competition for dress code chips, mid-stream packaging companies are thinking about how to get rid of the increase in profits, a new chip packaging process has attracted the attention of the industry, and many industry insiders even predict that this process will become the future. The mainstream technology of LED packaging, this is the flip chip process.

This change is particularly evident this year. In the past few years, only manufacturers of flip chip technology, such as Ronda, Jingdian, and Optoelectronics, have introduced new products based on flip chip technology, which further confirms the arrival of the flip chip market in spring. .

Mr. Tang Guoqing, General Manager of Samsung LED China, made it clear that: In 2014, LED flip chip technology is prevalent, its technical performance advantages and future market prospects, will be increasingly concerned by the chip, packaging manufacturers, will accelerate the LED packaging revolution .

Flip chip development

Flip chip originated in the 1960s and was first developed by IBM. It began to be used in IC and some semi-conductor products. The principle is to deposit tin and lead balls on the I/Opad, and then flip the chip to heat and use the molten tin. Combined with shot plates and ceramic plates, this technology has replaced conventional wire bonding and gradually became the trend of future packaging.

Philips Lumileds introduced flip-chip technology into the LED industry for the first time in 2006. Since then, flip-chip eutectic technology has continued to develop and has penetrated into chip-scale packages, creating the concept of package-free packaging.

It is based on the fact that flip-chip LEDs have unparalleled advantages of positive-fit chips. In recent years, many chip manufacturers have actively researched and developed related products. Philips (Philip Lumileds) and Cree (CREE) have already launched products, some mainstream LED manufacturers. Most of the high-power product markets use flip-chip structures, and the top-notch products on the market have been used for flip-chip products. However, in the small and medium-power civilian market is rare.

"This is mainly limited by the flip chip soldering process. The early flip chips were mainly AuSn eutectic soldering and Gold to gold interconnect. AuSn eutectic soldering equipment was expensive and the yield was low; Gold The gold to gold connection has good reliability, but the equipment is expensive, the cost is high, and it cannot be promoted on a large scale," said industry experts.

The lower yield and higher cost have obvious advantages, which makes the flip chip can only be used in the high-power LED market with a relatively high premium, and the technical reserve is mainly in international companies, which greatly limits the flip-chip Application in the domestic market.

Welcome to the era of change

However, the appearance of the solder paste welding process has changed all this.

"The latest solder paste welding process has solved some difficulties in the flip chip process and greatly improved the reliability and stability of the product. This has also aroused great concern in the industry. Some domestic companies have begun to collapse. The research on the field of loading chips has also achieved certain results. This has also laid a good foundation for improving the popularity of the flip-chip market, according to industry experts.

Paste soldering process directly uses solder paste instead of silver glue to crystallize, which simplifies many manufacturing processes and procedures, saves the solid-crystal baking process and wire bonding process, and the equipment is relatively open for flip-chip process. The upgrade offers more possibilities, and the cost-effectiveness of the flip chip is gradually pulled to the level of market expectations.

Deng Qi'ai revealed that both sides of the Taiwan Strait have already taken the lead in solder paste soldering technology at home and continued to actively carry out R&D and innovation around flip chips, and continued to strengthen the advantages of flip chip, such as better thermal performance, higher reliability, and simpler performance. , fast manufacturing workers, better electrical performance, relatively large light emitting area.
Ni-Mh Battery is a kind of long shelf life battery ,it has high capacity and large current ,which can replace traditional dry cells ,take examples as below :
* This is high performance rechargeable Lithium Ion battery with instantaneous start up;
* Durable high impact plastic housing;
* High capacity, performance verified, hermetically sealed, lithium-ion cells;
* Protection against short circuit and improper charge;
* High reliability due to all welded Construction;
* Unit contains safety vented cells;
* 100% final testing;
* Replacement battery for Tait Orca 5000/5010/5020/5030 series two way radios.
Item Specification
Chemistry: Ni-MH
Voltage: Typical: 7.4V
Nominal Capacity: 2000mAh at 400mA to 6V at 23℃
Operating Temp: -20 to +55 ℃
Storage Temp: -30 to +45 ℃
Exterior/Housing: Hard Plastic Case
APPLICATIONS:
* Tait Cougar 400; M A-Com Cougar 400; M A-Com Cougar 6000P; M A-Com Cougar 625P; M A-Com Panther 400; M A-Com Panther 600; Tait Orca 5000; Tait Orca 5010; Tait Orca 5020; Tait Orca 5030; Tait Orca 5035; Tait Orca 5040; GE, Ericsson Cougar 400; GE, Ericsson Cougar 6000P; GE, Ericsson Cougar 625P; GE, Ericsson Panther 400; GE, Ericsson Panther 600.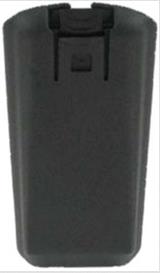 Ni-Mh Battery,Rechargeable Ni-Mh Battery,Ni-Mh Rechargeable Battery,Ni-Mh Universal Battery
YFJ TECHNOLOGY (HK) CO.,LIMITED , http://www.yfjpower.com