The application of virtual reality (VR) will become the star of the technology industry tomorrow. IDC forecasts show that China's virtual reality (VR) device shipments will reach 480,000 units in 2016, an increase of 476% compared with 2015. Chinese VR manufacturers such as Dapeng, Ants and 3Glasses have already opened up their markets in 2015 and have made some gains. Recently, these companies are stepping up their long-term planning, ranging from hardware devices to software ecosystems. In addition, international mainstream VR vendors such as Oculus, HTC and Sony have announced that VR products will be available in 2016.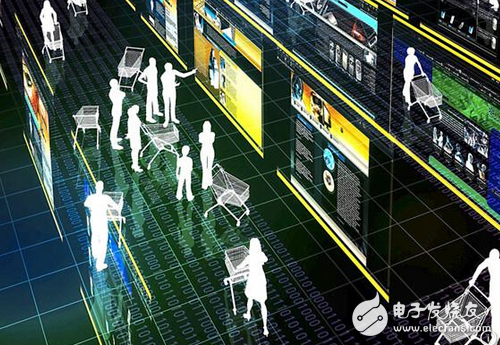 According to IDC, virtual reality is one of the six innovative industrial catalysts for the digital transformation of the third platform. Neo Zheng, a senior analyst at IDC China, pointed out that with the increasing content ecosystem and the joint efforts of foreign suppliers, the 2016 VR market will explode in China.
In personal applications, the first personal applications for VR applications are the gaming, film and television industries. For example, immersive games and home-based IMAX experience will bring exciting visual effects to meet the needs of consumers. Software vendors that are currently developing and integrating in the fields of games, movies, and video are the most active vendors of VR. But with VR devices and related accessories, such as motion controllers (MoTIon Controller), virtual gloves, Dynamic Seats and Virtual Reality Treadmills, products have begun to emerge, driving personal VR applications. Such as online shopping, virtual tours and virtual sports are gradually becoming possible.
For the industrial application part, IDC research pointed out that the top three VR hot industries are real estate, retail and education. In addition, there are market development potentials in areas such as healthcare, live performances, exhibitions, simulated driving and entertainment facilities.
Zheng believes that although VR is derived from personal use and application, VR vendors have found many applications for different industries. Due to higher interest rates, VR industry applications can even become the focus of some manufacturers' priority development.
The PC industry has been in a stalemate for overcapacity for a long time, and the emergence of emerging VR devices will become a major kinetic energy for the revitalization industry. From upstream wafers and panel makers, to intermediate device manufacturers, to downstream content and service providers, there are great prospects.
Zheng said that VR will become a big feast for suppliers. A multi-profit market will become the target of the industry chain, which will further accelerate the development of the VR industry. VR will bring a new asset communication (IT) market to the manufacturers and bring users a new world at your fingertips.
Ethernet Cable Wiring serviced offered for CAT5 and CAT6 by UTP, STP FTP. And DB and RJ series in different pins, all related tool is available. We have developed a tradition of high-tech engineering, prototyping, and quality custom cable manufacturing at very competitive pricing. Also with professional flow chart (wire cutting-stripping-copper twisting-crimping-crimping 100% inspection-soldering-molding-asssembling-braiding-testing-FQC100% -OQC) , which can help us support customers with stable quality.Such as cat 5 wiring cable,cat 5 cable.



Ethernet Cable Wiring
Ethernet Cable Wiring,Cat 5 Wiring Cable,Custom Wire Assembly,RJ45 Cable,Cat 5 Cable,Cat 5 Wiring Cable
ETOP WIREHARNESS LIMITED , http://www.oemmoldedcables.com